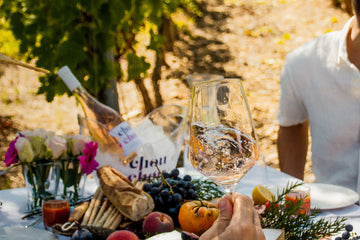 ChouChou means sweetheart, favourite, darling.
Enjoy this rosé with your beloved, with friends and family in the park, on the boat, on your balcony or in your back garden. With French chansons playing through the speakers, you could easily be in the Côtes de Provence.
Origin
Together with the Engels family, we joined forces to bottle our own rosé: ChouChou. Made from grapes from only the best vineyards and produced in the most modern winery in Provence, the result is a mouth-watering rosé: elegant, fruity and marvellously refreshing.