Côtes de Provence
About half an hour's drive from the French Côte d'Azur are the vineyards of an ancient winery: Château Camparnaud, which is where our route de Provence started.
The estate has been producing top-quality wine ever since the 16th century, when the vineyards were still tended by monks. In 2000, one of the Netherlands' most influential wine experts became the owner of this château: Marnix Engels. For over 30 years, he represented several of the most prestigious wine houses in France, including Romanée-Conti and Petrus. Along with his son Alexander and French partner Guillaume de Chevron Villette, he worked hard to promote Château Camparnaud, which over the years became renowned as one of the best producers in Provence.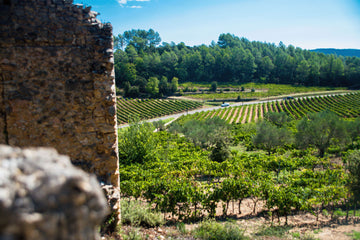 Together with the Engels family, we joined forces to bottle our own rosé: ChouChou. Made from grapes from only the best vineyards and produced in the most modern winery of Provence. The result: a delicious rosé which is elegant, fruity and refreshing.

ChouChou means sweetheart, favourite, darling. Enjoy this rosé with your beloved, with friends and family in the park, on the boat, on your balcony or in your back garden. With French chansons playing through the speakers, you could easily be in the Côtes de Provence.

Santé!
Bas Smit & Nicolette van Dam